Barre Above Online Webinar Nov 13 2021
Earlybird Discount
2021-09-21
2021-11-07
Virtual Live Web Training Event - Stream From Home!
BARRE ABOVE ONLINE WEBINAR

SATURDAY, Nov 13, 2021

Time: Please note the time based on YOUR timezone

8 AM - 3 PM (PST-BC)
9 AM - 4 PM (MST-AB)


9 AM - 4 PM (CST-SK)

10 AM - 5 PM (CST-MB)

11 AM - 6 PM EST (ON, QC)
Live Virtual Streaming Event: From the comfort of your home
You will receive an important follow-up email containing your unique log-in/access to attend your LIVE STREAM experience
All Virtual Event attendees will be shipped a free pair of Gliding Discs and Bender Ball (a combined $45 value!)

Shipping to Canadian residents only
Remember to register early enough to allow adequate time for your training materials to be shipped to your home
If you are paying for someone else:
Please provide their full name, address, phone and email in the "Ship To" Section at checkout.
Curriculum
You'll Discover
Which exercises to teach in neutral spine and when not to use pelvic tuck exercises.
The techniques teachers of excellence use to help first-timers feel successful, while challenging seasoned participants in the same class.
The power of Convergent Strength Training, a unique methodology that maximizes muscle fatigue.
The 2 Must-know techniques for creating effective progressions and regressions for any barre exercise.
You Learn How To
Create and teach classic barre classes and fusion classes for all types of fitness levels.
Structure an effective 30, 45, 55, or 60 min. classes.
Pattern exercise sequences that create strength gains, plus improve cardiovascular fitness, flexibility, endurance, and posture.
Teach a cohesive class for any type of room set up
Cue for every type of learner
Structure a warm-up that elevates core body temperature to optimum training conditions
Blend fusion choreography to give personality to your class
Teach in the optimum sequencing for a barre workout
3 Masters Trainers Online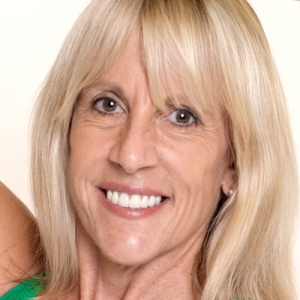 Leslee Bender - Barre Above Co-Creator
Leslee has over 30 years of experience in the fitness industry is the co creator of Barre Above™, creator of Barre Above™ Pilates Focus and creator of the Bender Method of training, which received "Infomercial of the Year" in 2007 for short form, and more than 2,000,000 orders.
She has presented fitness education internationally in over 20 countries. Leslee is a sought after international speaker in over 20countries on topics of functional training and movement analysis.
Leslee has produced over 30 DVD's and has created one of the safest methods of core training, the Pilates Coach Method. Leslee is a graduate of the Gray Institute of Applied Functional Science, and is now enrolled in the GIFT program there, believing that you can never stop learning the true functions of human movement. She is also a 2010 finalist for IDEA Instructor of the year. Presently, Leslee works in Orlando as a functional training specialist with pro-water skiers.
ACSM NASM PMA ACE Gray Institute FAFS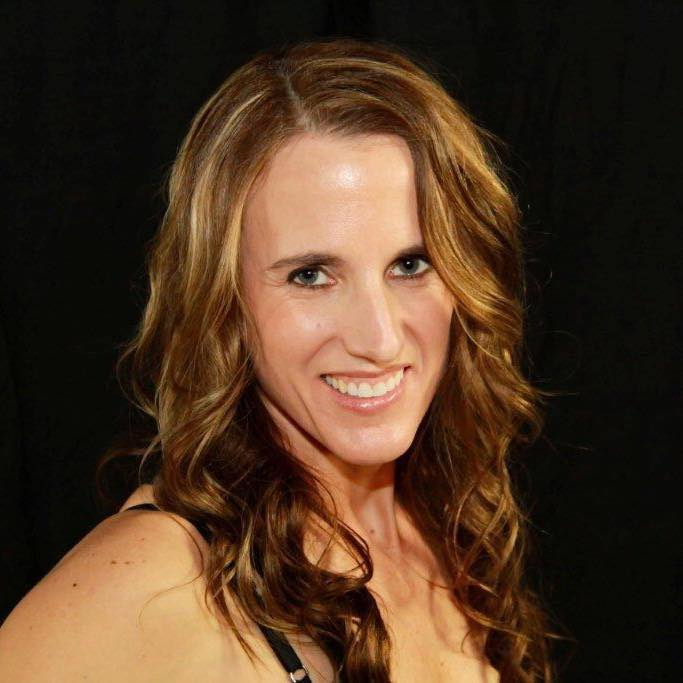 Laurie Idema-Wood - Master Trainer
Laurie has been teaching fitness since the 1980s and training instructors since the 1990s.
She has a Kinesiology and Massage Therapy Degree and is also a Certified Exercise Physiologist, Certified Strength and Conditioning Specialist, and Yoga Instructor. During the day, you can find Laurie at her small business Body Connections Fitness & Massage Therapy where she specializes in postoperative orthopedic rehabilitation, During evenings and weekends, she partners with the community to offer various fitness classes and instructor trainings. In her spare time, Laurie enjoys lifting weights, hiking and biking with her family.
(B.P.A.S.)(C.S.E.P.-C.E.P.)(C.S.C.S.)(R.M.T.)(M.T.A.S.)
Registered Massage Therapist/ Exercise Therapist
Ron McPhee - Master Trainer
Ron is the owner of On Cue Fitness and has been teaching in the fitness industry since 1992. Ron started his fitness career working the reception desk greeting clients in a fitness club. In no time he started taking classes and then becoming certified and teaching at that same gym. He spread out from classes in the gym to working with athletes during their dry-land sessions. Instead of offering a workout in a gym, he offered variations so the athletes could work closer as a team to complete the workouts and motivate each other. Ron is working in the corporate field, helping the office worker to get moving and having fun.
During his fitness career, he has realized that becoming a group fitness instructor can be a challenge. There are not a lot of places to go practice the skills. So Ron began the "Group-X Fitness Instructor Workshop" where new instructors can go to practice and learn some tricks of the trade to become a great instructor. Ron has been presenting lectures and movement workshops for fitness conferences and smaller educational groups since 2008.
Ron holds the following certifications: Tabata Bootcamp™ and Tabata GX™ Master Trainer,Barre Above™ Master Trainer,Bender Method Master Trainer,canfitpro PRO TRAINER; Fitness Instructor Specialist,canfitpro PRO TRAINER: Personal Training Specialist,canfitpro PRO TRAINER: CPR & AED, Red Cross Instructor, Cycle Fit Certified, YogaFit Canada Level 1,TRX Certified
Continuing Education Credits
Canadian CEC's for Live In Person Events
AFLCA 8, BCRPA 8, canfitpro 4 FIS, 4 HWL, 4 PTS, CFES 8, FNB 8, MFC 5, SPRA 6
Canadian CEC's for Live Virtual Webinars Events

AFLCA 6, BCRPA 8, canfitpro 4 FIS, 4 HWL, 4 PTS, CFES 8, FNB 8, MFC 5, SPRA 6
US CEC's
12.0 AFAA, 1.2 ACE, 1.2 NASM, 12.0 SCW
Course Materials
Print & Electronic Instructor Manual
Instructor Web Account with initial workout choreography & educational videos
2 digital Barre workout videos
Online access to the New Musicality Method module

Opportunity for ongoing education
Exclusive Discounts on equipment and apparel
Certificate of Completion
Attendees will be shipped a Free Bender Ball and Pair of Gliding Discs
Cancellation Policy
CANCELLATION POLICY - LIVE ONLINE WEBINARS (LIVE STREAM)

All cancellations must be received in writing, email, fax or letter
There are no refunds for Online Webinars


If you are unable to attend:

you will be provided with a recording of the training for a limited time
you will be provided the opportunity to attend another training at a future date
UPON COMPLETION
Attendee is certified to teach Barre above™ and Barre fusion classes upon completion of a Barre Above Training.
There are no monthly licensing fees or annual re-certification fees.