I Am Ageless Now Foundational Training - Sept 10, 2022
Earlybird Pricing
2022-06-22
2022-09-01
SATURDAY, SEPT 10, 2022
Virtual Event Time:

Please note the start time based on YOUR timezone:

7 am - 1:30 pm - PDT (BC)


8 am - 2:30 pm - MDT, (AB, SK))

9 am - 3:30 pm CDT (MB)

10 am - 4:30 pm EDT (ON,QC)


11 am - 5:30 pm ADT (NB)
Live Virtual Streaming Event: From the comfort of your home
You will receive an important follow-up email containing your unique log-in/access to attend your LIVE STREAM experience
Register early to ensure delivery of your training materials prior to the event
Included with your registration:

Ageless Now Academy 50 Movement Online Exercise Library – yours to keep!
Printed Coaching Manual
Free Bender Ball
Ageless Now Biomechanics video by Leslee - yours to keep!
Master class video with Leslee - yours to keep!
If you are paying for someone else:

Please provide their full name, address, phone and email in the "Ship To" section at Checkout
Workshop Description
i am ageless now method
The I Am Ageless Now Foundational Training is a method designed to provide fit pros with strategies they can use with their clients so they can live pain-free, with vitality and the ability to be active no matter what age they are
This method is easy for you to introduce to your clients and the movements can be done anywhere, any time. These exercises can be performed in only 10 minutes a day and can also be incorporated into one-one-on/small group/ group exercise/ mind-body/ corporate settings and more!
I Am Ageless Now Coaches will learn to offer sessions that are science-based and approachable, featuring mindful movement and motivational techniques. Explore the "WHY" behind the exercise!

Leslee will provide the tools and information you need to help your clients improve joint mobility and stability. These sessions bridge the gap between therapy and fitness, exploring many options to keep clients young and active.
Leslee will teach I Am Ageless Now Coaches to:
Understand movement determined by the planes of motion
Train the fascial lines and their relationship to the planes of motion and gravity.
Utilize methods that improve the integrity of movement, joint stability, and mobility.
Determine how postural issues affect movement quality and how to give specific exercises that will enable guests to move more efficiently.
Be able to give a general assessment that clients will also understand and benefit from staying within their certification scope of practice.
Gain the strategies and techniques to train for functional life.
Experience many aspects of staying ageless from specific movement and exercise techniques to motivational cuing and mantras that work.
Explore why fascia facilitates energy and how the muscles transmit force.
Understand why massage and movement are the necessary combination to increase strength and flexibility.
See how with each exercise there is specific cuing for alignment integrity for the joints.

Understand the options for using the 50 Exercise Movement Library.
Leslee Bender - Creator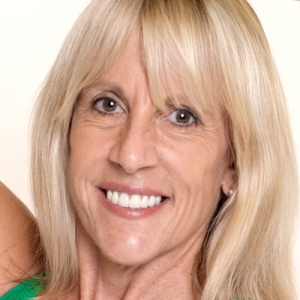 Leslee has over 30 years of experience in the fitness industry is the co creator of Barre Above™, creator of Barre Above™ Pilates Focus and creator of the Bender Method of training, which received "Infomercial of the Year" in 2007 for short form, and more than 2,000,000 orders.

 In 2020 Leslee was awarded the prestigious Personal Trainer of the Year thru IDEA.  She has presented fitness education internationally in over 20 countries. Leslee is a sought after  international speaker in over 20countries on topics of functional training and movement analysis.

Leslee has produced over 30 DVD's and has created one of the safest methods of core training, the Pilates Coach Method. Leslee is a graduate of the Gray Institute of Applied Functional Science, and is now enrolled in the GIFT program there, believing that you can never stop learning the true functions of human movement. She is also a 2010 finalist for IDEA Instructor of the year. Presently, Leslee works in Orlando as a functional training specialist with pro-water skiers.
ACSM NASM PMA ACE Gray Institute FAFS
Included with registration
Printed I Am Ageless Now Coaching Manual
The original Bender Ball - value $20 CAD

50 Movement Exercise Library Unlimited online access - value - priceless
Ageless Now Biomechanics video - yours to keep!
Master class video with Leslee - yours to keep!

Option to join the Ageless Now Academy Online Studio

Each month, you will receive a minimum of 4 NEW weekly workouts designed to help you stay on track to a healthier new Ageless YOU!

CEC Educational opportunities
Webinars on a wide variety of topics
And more
Equipment Options
| | |
| --- | --- |
| Equipment | Modification |
| Bender Ball | Small pillow, rolled up towel |
| Gliding Discs | Paper or plastic plates |
| Bands/Tubing | Pantyhose/Leggings |
| Tennis Ball | Soft but firm toy ball |
| Foam Roller - Rollga or equiv | Tennis ball, massage stick |


Continuing Education Credits
Canadian CEC's for Live Virtual Webinars Events

AFLCA 5, BCRPA 6, canfitpro 3 FIS, 3 HWL, 3 PTS, CFES 6, MFC 5, SPRA 6

US CEC's:  ACE 6, AFAA 6, NASM 6

Cancellation Policy - Live Stream Webinars
CANCELLATION POLICY - LIVE ONLINE WEBINARS (LIVE STREAM)

All cancellations must be received in writing, email, fax or letter
There are no refunds for Online Webinars


If you are unable to attend:

you will be provided with a recording of the training for a limited time
you will be provided the opportunity to attend another training at a future date