FITT Pro Tool Kit Online Webinar - Oct 1, 2022
Earlybird Registration - Save $50
2022-06-12
2022-09-19
Virtual Online Master Class From The Comfort Of Your Home!
SATURDAY, oct 1, 2022
Virtual Event Time:

Please note the start time based on YOUR timezone:

7 am - 1:30 pm PST (BC)

8 am - 2:30 pm MST, CST (AB, SK)

9 am - 3:30 pm CST (MB)

10 am - 4:30 pm

EST (ON, QC)

11 am - 5:30 pm ATL

Live Virtual Streaming Event: From the comfort of your home
You will receive an important follow-up email containing your unique log-in/access to attend your LIVE STREAM experience
Recording will be available for 1 week post event
If you are paying for someone else:
Please provide their full name, address, phone and email in the "Ship To" Section at checkout.
CEC Workshop Description
FITt PRO TOOLKIT
Fitness is for everyone - how do we include and make everyone feel successful in the same workout. Join Master Trainer Laurie and delve into practical tools to assist specific group fitness clients. Hybrid is here and now we have a wider variety of clients all participating in 1 class.

Whether you are new to the group fitness industry, or a seasoned veteran, this workshop is perfect for you! The most successful group fitness leaders should be welcoming and adaptable for all students. This is a key part of leading classes and is the future of group fitness for success and client retention.

Join us for this functional, interactive and informative workshop where we will:
Explore various client groups and learn how to better service their needs
Walk away with the skills to teach all your client groups in the same class
Incorporate SAM into your classes – Stability, Agility and Mobility for a functional workout
Maximize your revenue and use your time efficiently
We will review and give you the tools to teach the following client groups:
New to fitness students
Post rehabilitation return to fitness
Musculoskeletal considerations
Pregnacy/post partum client
Long haul covid return to fitness students
Aging athletically
Girth restriction & limitations
Body image
Athletes
Leave with tools and resources to teach a class truly inclusive for ALL!
BONUS: You will also receive a 20 sample class video together with 9 short videos with specific exercises. Yours to keep!

Laurie Idema-Wood - Master Trainer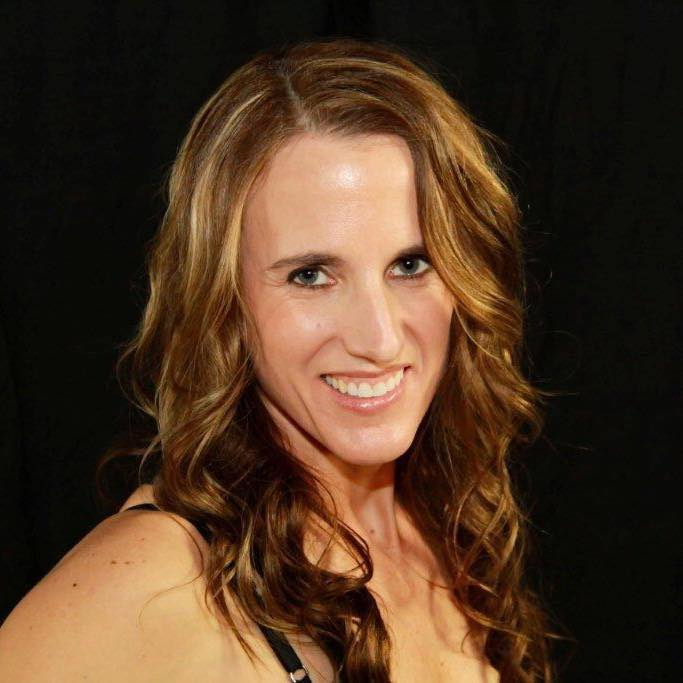 Laurie Idema-Wood - Master Trainer for FMG
Laurie has been in the fitness industry for over 30 years. She started out as a group fitness leader in land, aqua, cycle, and active older adult disciplines. After completing a degree in Kinesiology, she returned to university for 2 more years to study advanced exercise prescription for clinical populations, then enrolled in massage therapy. She has worked in several sports medicine clinics which paved the way for business ownership. Laurie has owned and operated Body Connections Fitness & Massage Therapy in Regina, SK since 2005. Her passions are myofascial release, instrument assisted soft tissue mobilization, orthopedic assessment & treatment and clinical exercise prescription.
Laurie Idema-Wood (BPAS)(CSEP-CEP) (CKA-KIN) (CSCS)(RMT)(MTAS)(RYT)(FIS)(PTS)
Clinical Exercise Physiologist/ Certified Strength and Conditioning Specialist/ Registered Massage Therapist/Myofascial Release Therapist/ Graston Technique Provider/ Registered Yoga Teacher/ Fitness Instructor Specialist/ Personal Trainer/ Course Conductor -SPRA
Equipment
Equipment:
Bender Ball OR Small pillow or rolled up towel
Stability Ball
Resistance Band OR leggings

Dumbbells 0R soup cans

Yoga mat
Continuing Education Credits
Canadian CEC's for Live Virtual Webinars Events
AFLCA 5.5, BCRPA 6, canfitpro 3 FIS, HWL and PTS, CFES 6, FNB - 6, MFC 5, SPRA 6

Course Materials
A workbook where we will examine case studies for different client groups
BONUS: You will also receive a 20 sample class video together with 9 short videos with specific exercises. Yours to keep!


Cancellation Policy - Live Stream Webinars
CANCELLATION POLICY - LIVE ONLINE WEBINARS (LIVE STREAM)

All cancellations must be received in writing, email, fax or letter
There are no refunds for Online Webinars


If you are unable to attend:

you will be provided with a recording of the training for a limited time