Core - Never Crunch Again - June 5, 2021
Virtual Online Webinar From The Comfort Of Your Home!
Saturday, june 5, 2021
Virtual Event Time:

Please note the start time based on YOUR timezone:

7 am - 9 am - PST

8 am - 10 am - MST

9 am - 11 pm CST

10 am - 12 pm EST
Live Virtual Streaming Event: From the comfort of your home
You will receive an important follow-up email containing your unique log-in/access to attend your LIVE STREAM experience
If you are paying for someone else:

Please provide their full name, address, phone and email in the "Ship To" section at Checkout
Workshop Description
core - never crunch again!
The Bender Ball® has sold millions of the small ball that does it all.  Are you ready to experience what you can do with it and then some! You will walk away with programming and exercises specifically for core, strength and flexibility and myofascial release that is new for 2021.  Learn new exercises that incorporate the ball that enhances core activation decreases back pain and reduces injures. Discover why crunches for many just do not work and how they can compromise the spine.  If you have utilized a small ball for training in Pilates , group, or strength training then this session will give you the latest and greatest functional exercises with a true purpose guaranteed and you will walk away with a library of core exercises. 
Leslee Bender - Creator of the Bender Ball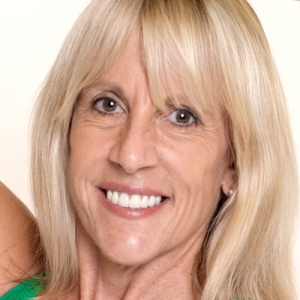 Leslee has over 30 years of experience in the fitness industry is the co creator of Barre Above™, creator of Barre Above™ Pilates Focus and creator of the Bender Method of training, which received "Infomercial of the Year" in 2007 for short form, and more than 2,000,000 orders.

 In 2020 Leslee was awarded the prestigious Personal Trainer of the Year thru IDEA.  She has presented fitness education internationally in over 20 countries. Leslee is a sought after  international speaker in over 20countries on topics of functional training and movement analysis.

Leslee has produced over 30 DVD's and has created one of the safest methods of core training, the Pilates Coach Method. Leslee is a graduate of the Gray Institute of Applied Functional Science, and is now enrolled in the GIFT program there, believing that you can never stop learning the true functions of human movement. She is also a 2010 finalist for IDEA Instructor of the year. Presently, Leslee works in Orlando as a functional training specialist with pro-water skiers.
ACSM NASM PMA ACE Gray Institute FAFS
Equipment Options
| | | |
| --- | --- | --- |
| Equipment | Price | Modifiction |
| Bender Ball | $20 | Small pillow, rolled up towel |
RECEIVE FREE SHIPPING

Continuing Education Credits
Canadian CEC's for Live Virtual Webinars Events

canfitpro 1 FIS, 1 HWL, 1 PTS, AFLCA 2.0
Course Materials
Electronic Workshop Handout
Certificate of Completion

Cancellation Policy - Live Stream Webinars
CANCELLATION POLICY - LIVE ONLINE WEBINARS (LIVE STREAM)

All cancellations must be received in writing, email, fax or letter
There are no refunds for Online Webinars


If you are unable to attend:

you will be provided with a recording of the training for a limited time
you will be provided the opportunity to attend another training at a future date
UPON COMPLETION
Attendees will be emailed their CEC Certificates
Attendees will be able to provide training in either a group or one on one setting to this special population