Athletic Barre Online Webinar - Oct 23, 2021
Earlybird Price
2021-09-01
2021-10-15
Virtual Online Webinar From The Comfort Of Your Home!
SATURDAY, OCT 23, 2021
Virtual Event Time:

Please note the start time based on YOUR timezone:

6 - 8 am PST (BC)

7 - 9 am MST (AB)

7 - 9 am CST (SK)

8 - 10 am CST (MB)

9 - 11 am EST (ON, QC)

10 am - 12 pm ATL (NB)
Live Virtual Streaming Event: From the comfort of your home
You will receive an important follow-up email containing your unique log-in/access to attend your LIVE STREAM experience
If you are paying for someone else:
Please provide their full name, address, phone and email in the "Ship To" Section at checkout.
Workshop Description
ATHLETIC BARRE ONLINE WEBINAR

So many myths about Barre! 
Fact or Fiction:  Barre is for women only

Fiction all the way:  The benefits of Barre is not reserved for women only!  Barre Above Is For All!  ALL bodies, ALL Ages, ALL Levels, All Genders.

Fact of Fiction:  Barre has no cardio

Fiction:  Barre Above offers the option of Cardio Bursts – with options for all levels

Fact of Fiction:  I'm not a dancer

Fiction:  We aren't dancers either!  Athletic Barre offers the same benefits of Barre but with less of a dance approach. 

Fact of Fiction: Barre  isn't a strength workout

Fiction:  Laurie and Dylan will demonstrate how to combine both endurance and strength exercises into one effective workout, overloading both slow and fast twitch muscle fibers. 

Get a complete and functional workout suitable for "all" bodies!


Athletic Barre is different yet challenging, perfect for both group fitness, small group, cross training and on one on one training.  Barre improves one's posture, flexibility, overall strength and balance! 
This can be taught with or with out a barre, with portable equipment or without. 
Laurie Idema-Wood - Master Trainer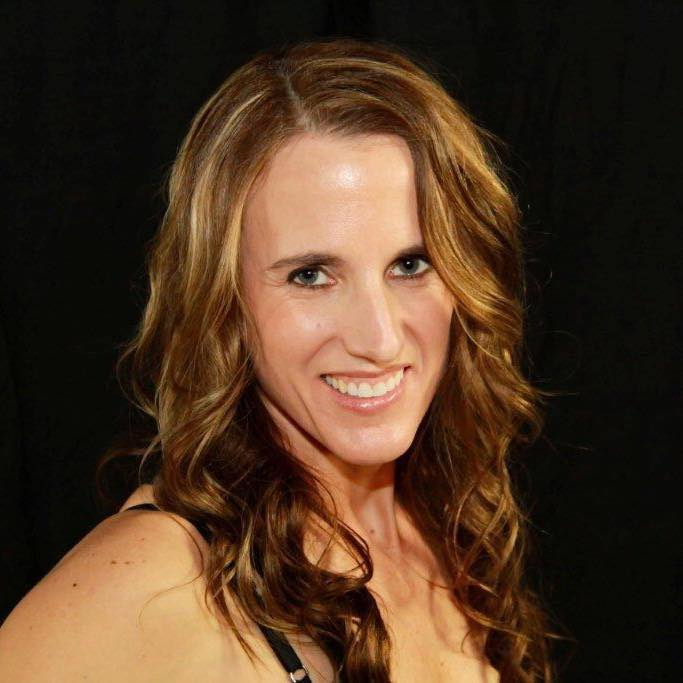 Laurie Idema-Wood - Master Trainer for FMG
Laurie has been in the fitness industry for over 30 years. She started out as a group fitness leader in land, aqua, cycle, and active older adult disciplines. After completing a degree in Kinesiology, she returned to university for 2 more years to study advanced exercise prescription for clinical populations, then enrolled in massage therapy. She has worked in several sports medicine clinics which paved the way for business ownership. Laurie has owned and operated Body Connections Fitness & Massage Therapy in Regina, SK since 2005. Her passions are myofascial release, instrument assisted soft tissue mobilization, orthopedic assessment & treatment and clinical exercise prescription.
Laurie Idema-Wood (BPAS)(CSEP-CEP)(CSCS)(RMT)(MTAS)(RYT)(FIS)(PTS)
Clinical Exercise Physiologist/ Certified Strength and Conditioning Specialist/ Registered Massage Therapist/Myofascial Release Therapist/ Graston Technique Provider/ Registered Yoga Teacher/ Fitness Instructor Specialist/ Personal Trainer/ Course Conductor -SPRA
Dylan Harries - Master Trainer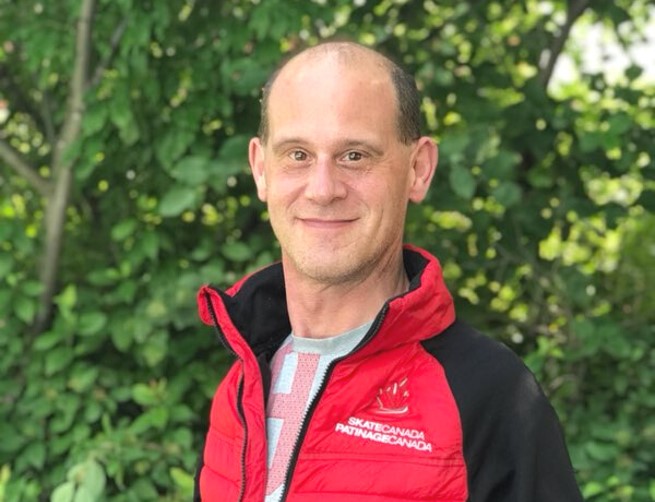 Dylan T. Harries -  - Master Trainer for FMG
Dylan is a former 4-time Canadian Artistic Roller Skating Champion. He travels the world educating and inspiring fitness leaders and athletes with his passion, high energy, sound technique and wild creativity.
With 28 years of professional experience, Dylan is the Senior Director for Body Rock Fitness International and the Health & Fitness Coordinator at Dovercourt Recreation Centre. In his spare time, he is a renowned athletic trainer and performance coach to national and international level figure and roller skaters (Canada, USA, Germany, Italy and Great Britain). He is Canfitpro (PTS/FIS), CALA (Master Trainer all streams), Pilates (YMCA), Barre Above (Master Trainer), Tabata GX (Master Trainer),SPI (Level 2), YMCA (all streams), Bender Ball (Master Trainer), Spinning (Star 2), TRX (Level 1), Hydrorider (Canadian Master Trainer), Balletone (Trainer), Extreme HIIT Chaos (Trainer), Bosu Balance Trainer (Instructor), AEA (Aqua Yoga/ Hydrorevolution) and NCCP (Level 2 – Inline and Roller) certified.
[B. Rec; B.Sc. (HK); C.A.T; CSCC)]
Continuing Education Credits
Canadian CEC's for Live Virtual Webinars Events

canfitpro 1 FIS, 1 HWL, 1 PT, SPRA 2

Course Materials
You will be provided with a Zoom link a few days prior to the event

Cancellation Policy - Live Stream Webinars
CANCELLATION POLICY - LIVE ONLINE WEBINARS (LIVE STREAM)

All cancellations must be received in writing, email, fax or letter
There are no refunds for Online Webinars


If you are unable to attend:

you will be provided with a recording of the training for a limited time