PARTNERING WITH the canfitpro INTENSIVE WEEKEND
SATURDAY, OCT 1, 2022
Virtual Event Time: Please note the start time based on YOUR Timezone.

7 am - 1:30 pm - PDT (BC)


8 am - 2:30 pm - MDT, (AB, SK))

9 am - 3:30 pm CDT (MB)

10 am - 4:30 pm EDT (ON,QC)


11 am - 5:30 pm ADT Atlantic



Live Virtual Streaming Event: From the comfort of your home!

You will receive an important follow-up email containing your unique log-in/access to attend your LIVE STREAM experience
Register early to ensure delivery of your training materials prior to the event


LEARN MORE ABOUT THIS TRAINING
Workshop Description
ageless now ACADEMY - created  by Leslee Bender

Ageless Now Coaches will learn to offer sessions that are science-based and approachable, featuring mindful movement and motivational techniques. 
I am Ageless Now is an intention, starting the day believing every day is a gift, that wellness, movement, attitude, habits and mindset are essential to feeling you have the energy, flexibility, and strength for pain free movement.  Functional movement practices are designed to help people maintain pain free movement.

Functional Movement Practices are easy for you to introduce to your clients. The movements can be done anywhere, any time. These exercises can be performed in only 10 minutes a day and can also can be incorporated into one-one-on, groups, or mind body corporate health settings.  Hybrid, virtual work, other lifestyle activities are increasing the number of people who desire a balanced way to maintaining pain-free movement as they recognize that they are spending more time sitting than ideal.
Functional Movement Principles - I Am Ageless Now Coaches learn to offer sessions that are science based and embrace 4 main functional moment principles:  

Massage and Posture that keep keeps your fascia flexible

Mindset & Mantras

Movement to keep your body strong & flexible

Mindful Nutrition
 This training provides you with the Foundational Exercises that health and wellness fitness professionals can use in so many different scenarios:  one-on-one/small group training, group fitness, coaches, sports teams - the possibilities are endless!
Curriculum
Understand movement determined by the planes of motion

Train the fascial lines and their relationship to the planes of motion and gravity.

Utilize methods that improve the integrity of movement, joint stability, and mobility. 

Determine how postural issues affect movement quality and how to give specific exercises that will enable guests to move more efficiently.

Be able to give a general assessment that clients will also understand and benefit from staying within their certification scope of practice.

Gain the strategies and techniques to train for functional life.

Experience many aspects of staying ageless from specific movement and exercise techniques to motivational cuing and mantras that work.

Explore why fascia facilitates energy and how the muscles transmit force.

Understand why massage and movement are the necessary combination to increase strength and flexibility.

See how with each exercise there is specific cuing for alignment integrity for the joints.

Continuing Education Credits
Canadian CEC's for Live Virtual Webinars Events

AFLCA 5, BCRPA 6, canfitpro 3 FIS, 3 HWL, 3 PTS, CFES 6, MFC 5, SPRA 6

US CEC's:  ACE 6, AFAA 6, NASM 6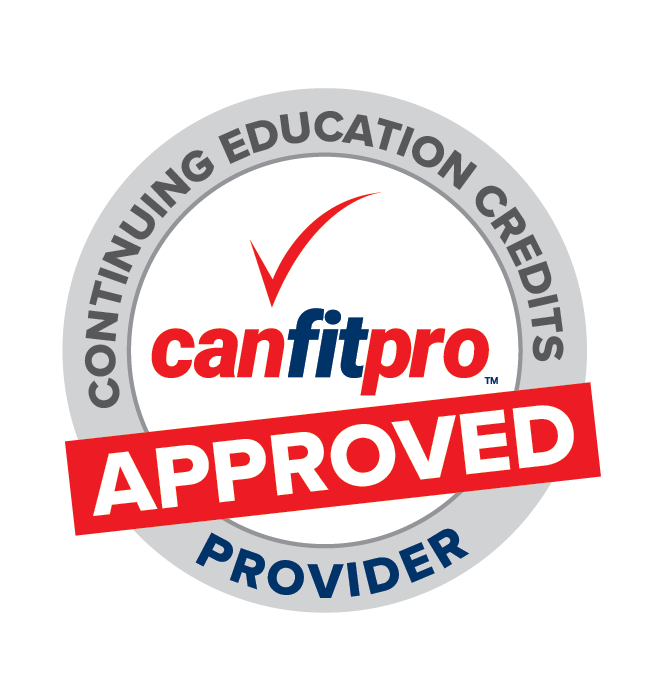 Equipment Options
| | |
| --- | --- |
| Equipment | Substitution |
| Bender Ball | Small pillow, rolled up towel |
| Gliding Discs | paper or plastic plates, small facecloth |
| Tennis Ball | Soft but firm, toy ball |
| Tubing/Tubing | Pantyhose/Leggings |
| Yoga Mat | Towel |
| Hand Held Weights | Soup cans, water bottles |
| Rollga or Foam Roller (optional) | Tennis ball, massage stick |


Leslee Bender - Creator
Leslee Bender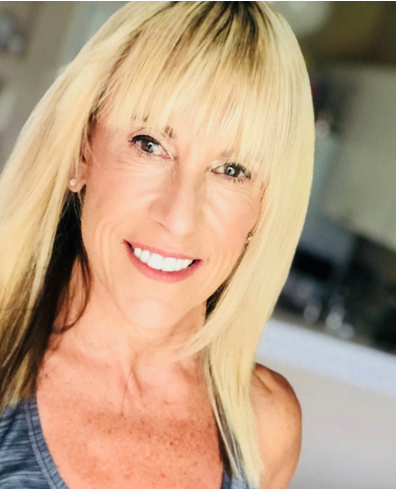 2020 IDEA Personal Trainer of the Year, Leslee is a sought-after  international speaker in over 20countries on topics of functional training and movement analysis. Leslee has over 30 years of experience in the industry and is the epitome of being active and ageless. Leslee travels the world as an international fitness trainer, focusing on functional movement for people of all ages. Her functional techniques benefit athletes as well as everyday people who want to achieve optimal health and fitness while preventing injury. Leslee is the creator of the Bender Method of training, Barre None as well as co-creator of Barre Above which she created alongside Tricia Murphy Madden and Lauren George, Creator of Barre Above with Pilates Focus and is a graduate of the Gray Institute of Applied Functional Science, Leslee holds a BA as well as multiple certifications, including Fellow of Applied Functional Science, ACSM, NASM, ACE, PMA

Meet Your Trainers
JANICE HUTTON
Janice has a deep and diverse background in the health, fitness, sport and coaching industries.  She has experience coaching elite athletes and developing international programming used by coaches and athletes worldwide. 
As a previous certification director with canfitpro, Janice collaborated with multiple industry leaders to create Canada's premium fitness industry certifications.  Working as a co-founder of the Active Recovery Management (ARM) system she has had success integrating a high-performance recovery strategy for executives and leaders to develop resilience in high risk occupations. 
As a certified Life and Executive Coach, Janice thrives on sharing her passion and industry best practices with new and veteran professionals. 
Hon BPE, MA, B.Ed.
FIS, PTS, NWS, CCF Certified Life / Executive / Career / High Performance Coach
MICHELLE KERR
Michelle brings over 3 decades of experiencer in fitness, recreation and corporate wellness. She has extensive experience in recreation programming, fitness and education leadership with the City of Mississauga, Town of Oakville, City of London, Acadia University and Nova Scotia Community College.   She Is a Master Trainer for Barre Above and the Ageless Mow Academy, has presented CanFitPro, ICAA, Parks Recreation Ontario Educational Forum  and is known for her energy both on and off stage.   
Our cancellation policy for Virtual Livestream Events
CANCELLATION POLICY - LIVE ONLINE WEBINARS (LIVE STREAM)

All cancellations must be received in writing, email, fax or letter
There are no refunds for Online Webinars


If you are unable to attend:

you will be provided with a recording of the training for a limited time
you will be provided the opportunity to attend another training at a future date
Waiver Of Liability and Get Active
To meet the requirements our Insurance Providers require, we will need you to Agree to the Waiver and fill out the Get Active Questionnaire
Scroll down for link



WAIVER - In signing up for this program you agree to the following

I am voluntarily participating in a class, classes or online webinar hosted by The Fitness Marketing Group Inc. I will be receiving instruction and information concerning fitness and wellness techniques, which may include weight training and other physical activities. I represent and warrant that I have no physical or mental health condition that would prevent my safe participation in any of these modalities . I agree that if I am pregnant, or have a known cardiac arrhythmia (including very slow heart rate), a history of heart block, or if I am taking anti psychotic medications that may result in an adverse reaction in connection with physical activities, I will consult with and obtain the permission of a physician prior to engaging in any physical activities in connection with these classes.
I am willingly and voluntarily assuming any risks, injuries, death or damages, known and unknown, which I might incur as a result of participating in a live or online class/webinar hosted by The Fitness Marketing Group Inc. I will not have any liability for such injuries,in the results from participation in the modalities listed, to the maximum extent allowed by applicable law.
I acknowledge and agree that The Fitness Marketing Group Inc. and any trainers under their directions are not a medical professional and does not provide any medical diagnoses or treatment. I agree that if I have any medical condition, I will seek the help of a medical professional.
To the maximum extent permitted by applicable law, I hereby (a) waive and release any claims, known or unknown, I may have against The Fitness Marketing Group Inc. , including its instructors, officers, directors and employees, contractors and agents, arising from or in connection with the services provided by The Fitness Marketing Group Inc. ("Claims") and agree to indemnify The Fitness Marketing Group Inc. , including its instructors, officers,directors and employees, contractors and agents, from and against any and all Claims.
Get Active
Click here to complete the Get Active Questionnaire